All payments with BTC and other crypto currencies are processed manually. Please
Contact us
if you would like to pay with crypto.
CYBERDOX (EBOOK + EXTRAS)

Price: 25 USD
Seller: Ombra (Administrators)

The seller has not specified any payment details.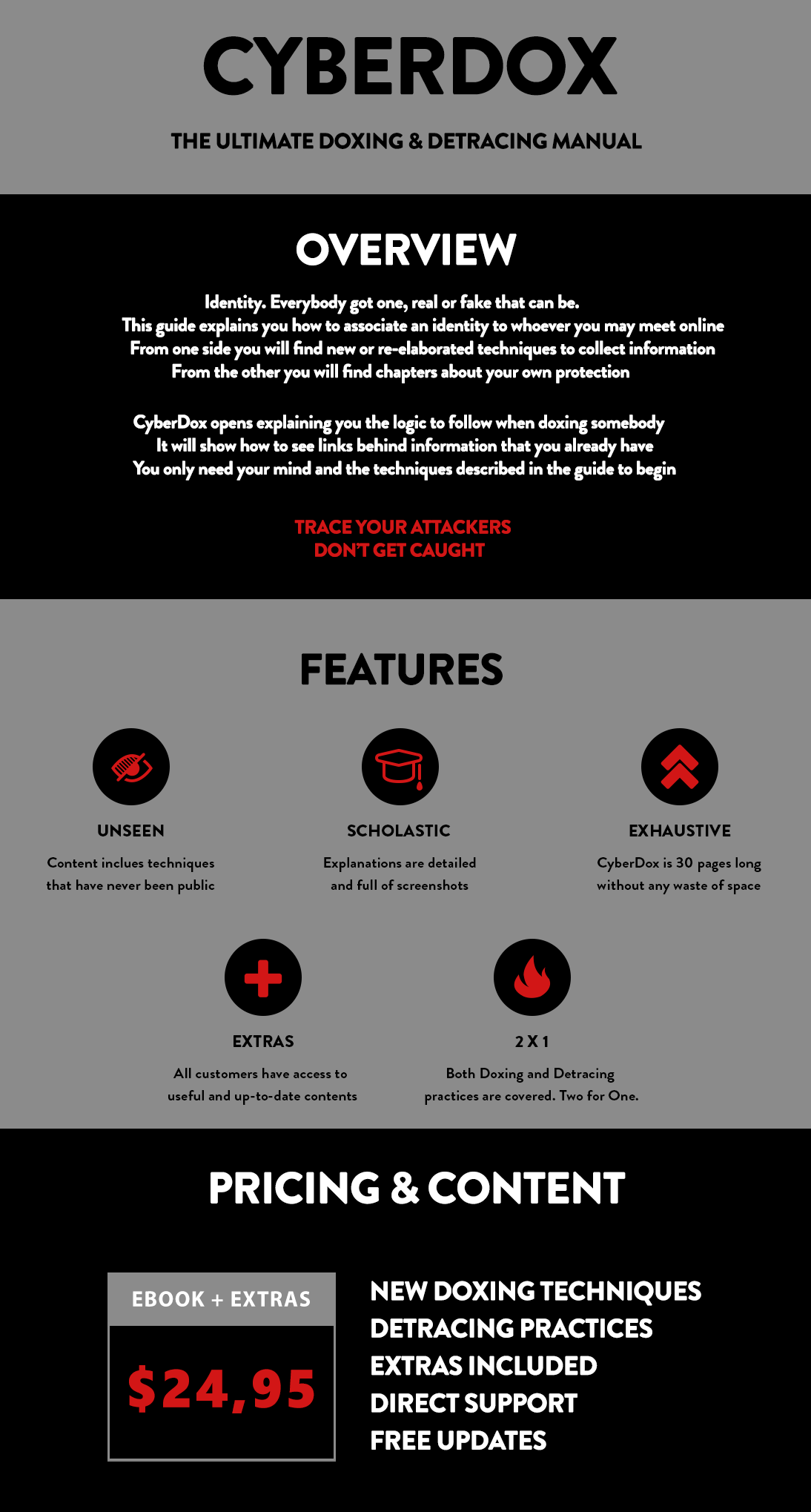 Purchasing this item you will receive access to CyberDox.
You will find an unique Invitation Code to become a member of Rogue Market and claim your product.

Contact us for questions you may have and remember that support is always included with our products.