13 Oct | Our SSL has just been updated. We proudly support Let's Encrypt and recommend using their service.
AutoCash update is officially in progress. Expect it to be released before November. You can buy V3 now at $15 and receive V4 FREE of charge when released. Remember that content is NOT currently up to date. This is just a deal for those who wanna hop on and get it before v4 release, as price will go up.
All payments with BTC and other crypto currencies are processed manually. Please
Contact us
if you would like to pay with crypto.
AUTOCASH PROJECT v3 (EBOOK + EXTRAS)

Price: 15 USD
Seller: Ombra (Administrators)


IMPORTANT: Add your

DELIVERY

e-mail below: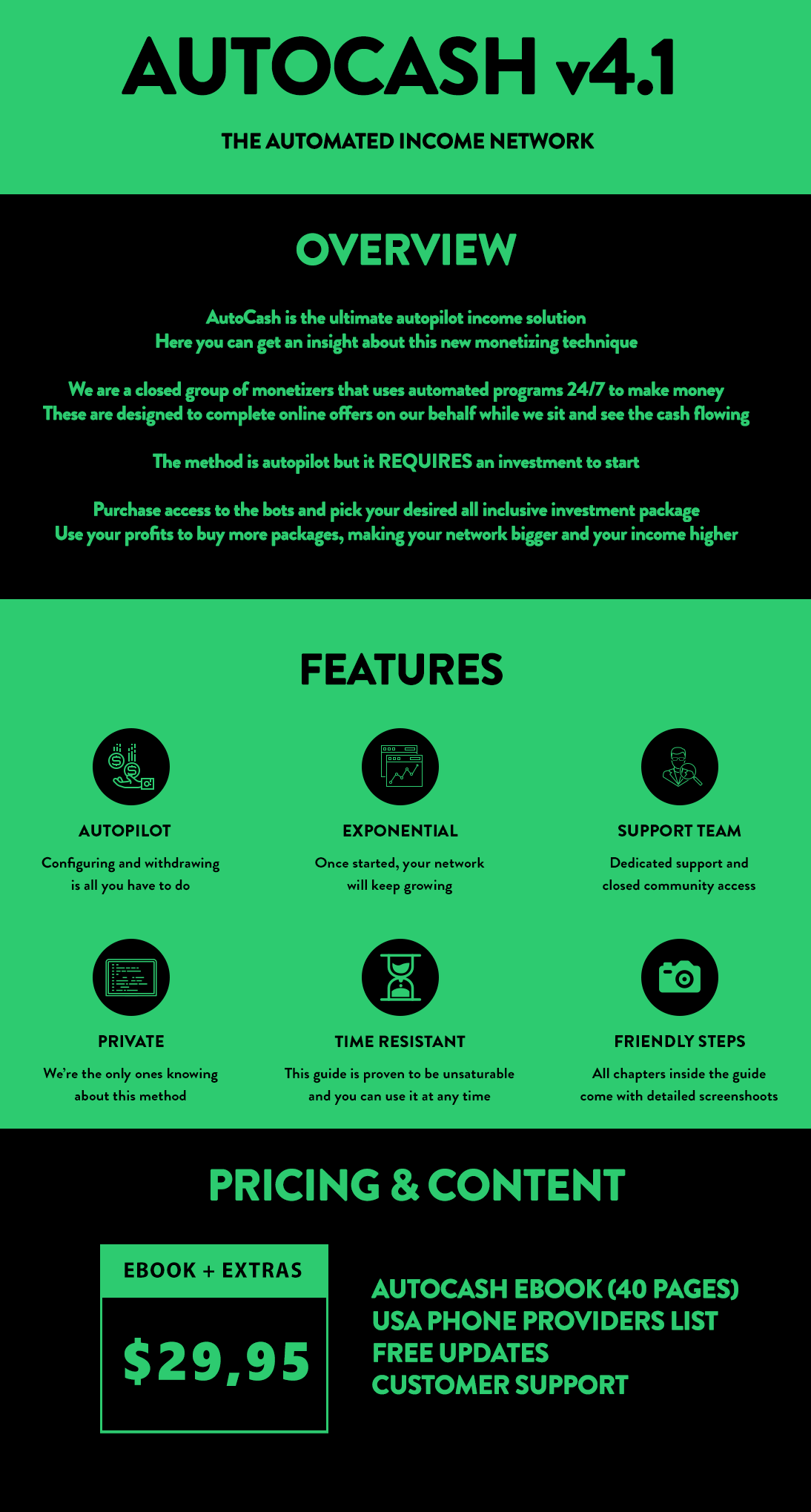 Purchasing this item you will receive access to AutoCash.
You will find an unique Invitation Code to become a member of Rogue Market and claim your product.

Contact us for questions you may have and remember that support is always included with our products.